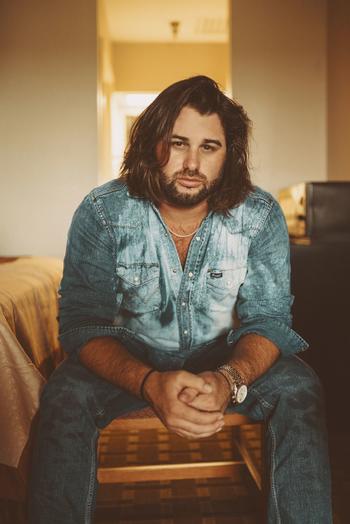 Koe Wetzel in Concert
Date:

2019-04-18

Time:

08:00

Location:

Iowa City

Venue:

First Avenue Club – 1550 S. First Ave.
The club welcomes Koe Wetzel in concert on Thursday, April 18th. Reserved table for 4 with dinner: $110. Dinner is choice of Beef Brisket, Pulled Pork or Grilled Chicken Breast with potato chips and baked beans. Reserved tables are elevated with good view of the stage. General Admission tickets are $15. Doors for dinner 6:30 and 7:00 for Pit and General Admission. Show starts at 8:00. This is an all ages show.
BIO:
Born and raised in East Texas, Koe Wetzel is rapidly gaining momentum in the Texas scene. The band brings a strong mixture of southern rock energy and East Texas charm.
Koe began performing at an early age. Overnight, he had what seemed like an immediate fan base in his home state. He has since brought together this band and hit the road touring heavily. The band is made up of Koe Wetzel (Vocals/ Acoustic Guitar), Andres Rocha (Drums), Mason Morris (Harmony Vocals/Bass), Jerrod Flusche (Rhythm/Lead Guitar), and Michael Odis Parrish (Lead Guitar.)
As the band continued to play shows, Koe began writing in between performances. Bringing personal experience and inspiration from others to life with a melody was second nature to the young artist, "Being able to connect with an audience, or a fan, because they feel like they can relate to your lyrics is one of the coolest experiences in the world. There's no greater feeling than hearing that your lyrics or your song mean something to someone."
Koe Wetzel's album, "Noise Complaint" was released  in 2016 and the band has hit the studio to work on their sophomore album