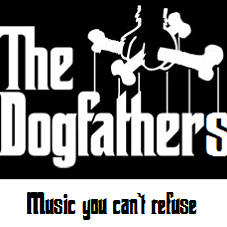 The Dogfathers
Date:

2018-09-07

Time:

07:00

Venue:

First Avenue Club – 1550 S. First Ave.
The club welcomes back The Dogfathers on Friday, September 7th. Tickets are $5 for general admission or $15 for a ticket with dinner included. Dinner is a choice of Beef Brisket, Pulled Pork or Chicken Sandwich with coleslaw and potato salad. Doors are 6:00 and the band starts at 7:00.
About the Band:
Say "Hello" to a new band in the Iowa City area: The Dogfathers. They are five experienced musicians with a repertoire that spans the 60's through the 90's: perfect for the baby boomer crowd. The group's songlist features the Beatles, the Rolling Stones, Elton John, Billie Joel, Bruce Springsteen, and many other well-known artists.
All but one of the of the members were in "Dogs On Skis" during the late 80's and early 90's. They use The Dogfathers name to avoid any confusion with the current line-up of "Dogs On Skis".
The Dogfathers are: Rich Webster, Risto Rautiainen, Bruce Vander Schel, Mike Simpson, Jim Clancy, and Ed Ring on sound/lights. Risto hails from Finland where he was a nationally recognized bass guitarist. The other members of the band were inducted into of the Iowa Rock and Roll Music Association Hall of Fame along with the current "Dogs on Skis" members. In addition, Rich was also inducted into the Hall of Fame as a single artist and Ed Ring was inducted as a Support Person. The Dogfathers' unique sound is due to Rich Webster's soaring vocal power and the band's ability to play multiple guitars or keyboards as needed to reproduce songs accurately.