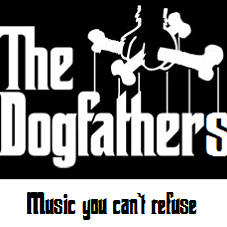 The Dogfathers New Years Eve
Date:

2018-12-31

Time:

07:00

Venue:

First Avenue Club – 1550 S. First Ave.
The Dogfathers take over the First Avenue Club for NYE. There are 2 options. Option #1 is $35 and includes dinner and the show. Dinner consists of Prime Rib and Butterflied Shrimp, roasted potatoes with onions and peppers, hot buttered corn and a lettuce salad. Doors open at 7:00 with the surf and turf buffet opening at 7:15. People that do the dinner option will be guaranteed a table for the evening. Dinner reservations will close on December 28th unless sold out before. The second option is for the show only for $12. Doors for the show only will open at 8:15. The Dogfathers will begin playing at 9:00. Dinner tickets and general admission tickets will be mailed out.