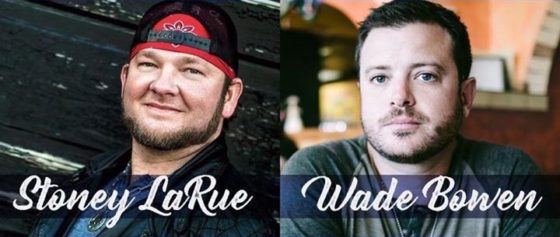 Wade Bowen and Stoney LaRue
Date:

2019-01-18

Time:

08:00

Location:

Iowa City

Venue:

First Avenue Club – 1550 S. First Ave.
The club welcomes back Wade Bowen & Stoney LaRue as co-headliners on Friday, January 18th. There are 3 price levels. Reserved table: $150. Table includes 4 tickets, 4 BBQ Dinners with reserved table in a gated area for entire evening. There are only 15 tables available. Red Dirt Pit is $30 and is reserved area in front of the stage with 1 beverage coupon. General admission is $22. Doors for Dinner are 6:30, Red Dirt Pit 7:15 and General Admission: 7:30 with Stoney going on stage at 8:30.